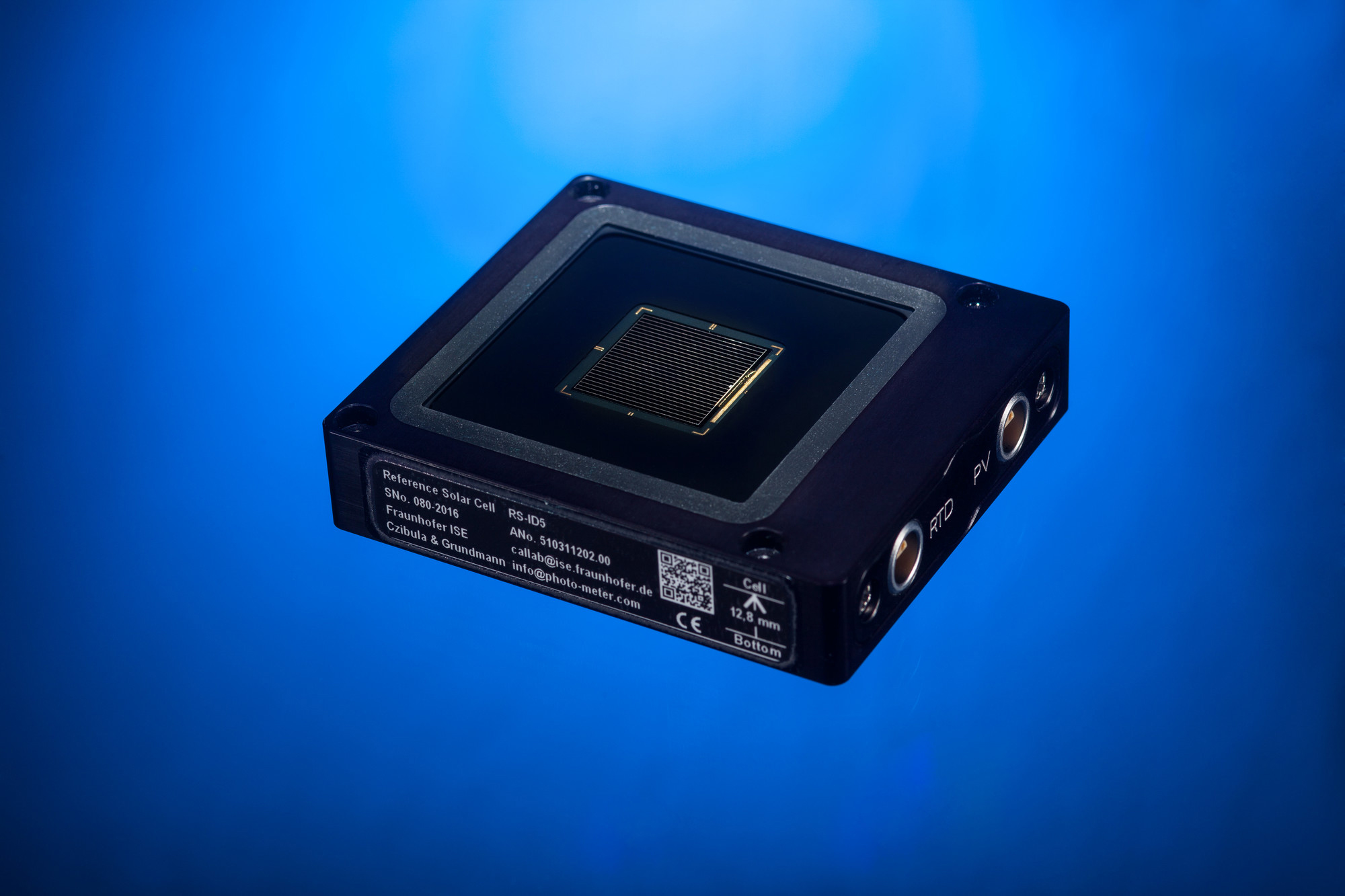 The World PV Scale Standard is recognized as an international standard for calibrating reference cells used in the characterization of solar cells and modules. To comply with the WPVS standard and the requirements of IEC 60904-2, reference cells must meet a wide range of optical, electrical, thermal and mechanical criteria and be calibrated and recalibrated in accordance with international standards.
The CalLab provides WPVS reference cells for primary or secondary calibration which fully meet these specifications. WPVS reference cells from the CalLab are available with or without calibration in accordance with IEC.
Regrettably WPVS reference cells are not deliverable at the moment.