News #17
Technology Platform for the Scale-Up of Perovskite-Silicon Tandem Photovoltaics Gets the Go-Ahead
Perovskite-silicon tandem solar cells promise efficiencies of over 30 percent. Regularly new world record values are announced by research laboratories worldwide. These world records, however, are realized on areas that are about 400 times smaller than the current wafer size of a typical industrial silicon solar cell. Solar researchers are currently investigating several promising routes for the scalable and economical production of these tandem solar cells. In the recently launched research projects "Pero-Si-SCALE" and "LiverPool" funded by the German Federal Ministry for Economic Affairs and Climate Action, the Fraunhofer Institute for Solar Energy Systems ISE is building an independent technology platform for scaling up perovskite-silicon tandem solar cells and modules. The goal is the further development and analysis of cell and module designs as well as manufacturing processes which make a rapid transfer to industry possible.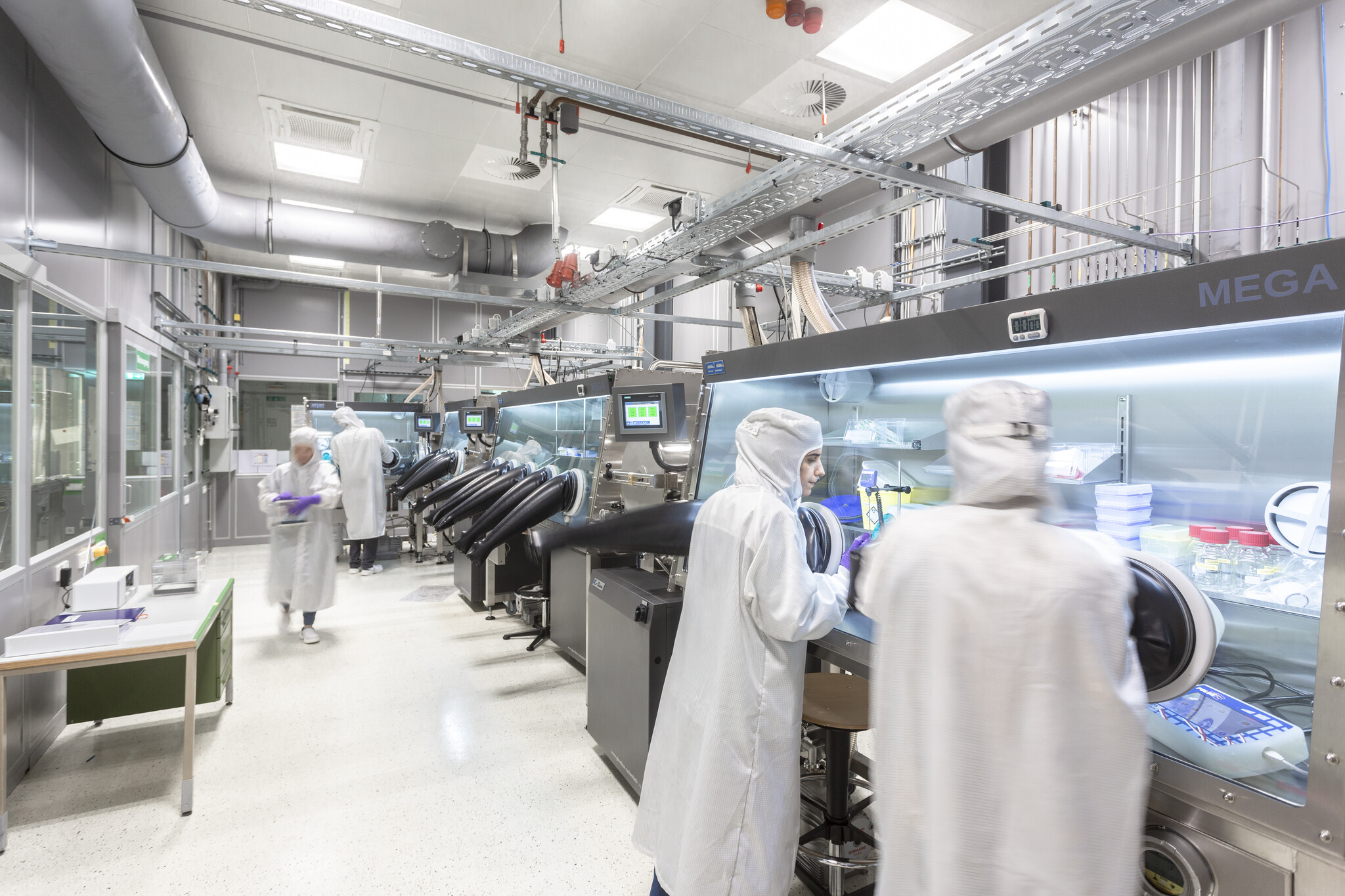 "A research platform for perovskite-silicon tandem photovoltaics at this technology maturity level is so far unique worldwide and thus an exclusive selling point for German PV research and development," says Prof. Dr. Stefan Glunz, Division Director for Photovoltaics Research at Fraunhofer ISE. "This platform allows us to effectively support the German and European photovoltaic industry, in collaboration with other German research institutions, in the development and implementation of the next generation of solar cells."
With the Pero-Si-SCALE platform, the processes, technologies, and competence needed for the manufacture, characterization and testing of perovskite-silicon solar cells and modules on the industrial wafer format M12 are to be established and developed. "For this purpose, we are building up a process line, which will be completed by the end of 2024," says Dr. Martin Hermle, project manager responsible for the development of the technology platform at Fraunhofer ISE. "At the cell level, the line includes equipment for the vacuum deposition and wet chemical coating of the perovskite subcell. At the module level, a next-generation industrial adhesive stringer will be available for the development of manufacturing processes and a luminescence system for the quality control of the interconnection process. In addition, the project will allow us to extend the processes for characterization, calibration and quality analysis of solar cells and modules at Fraunhofer ISE to accommodate large wafers."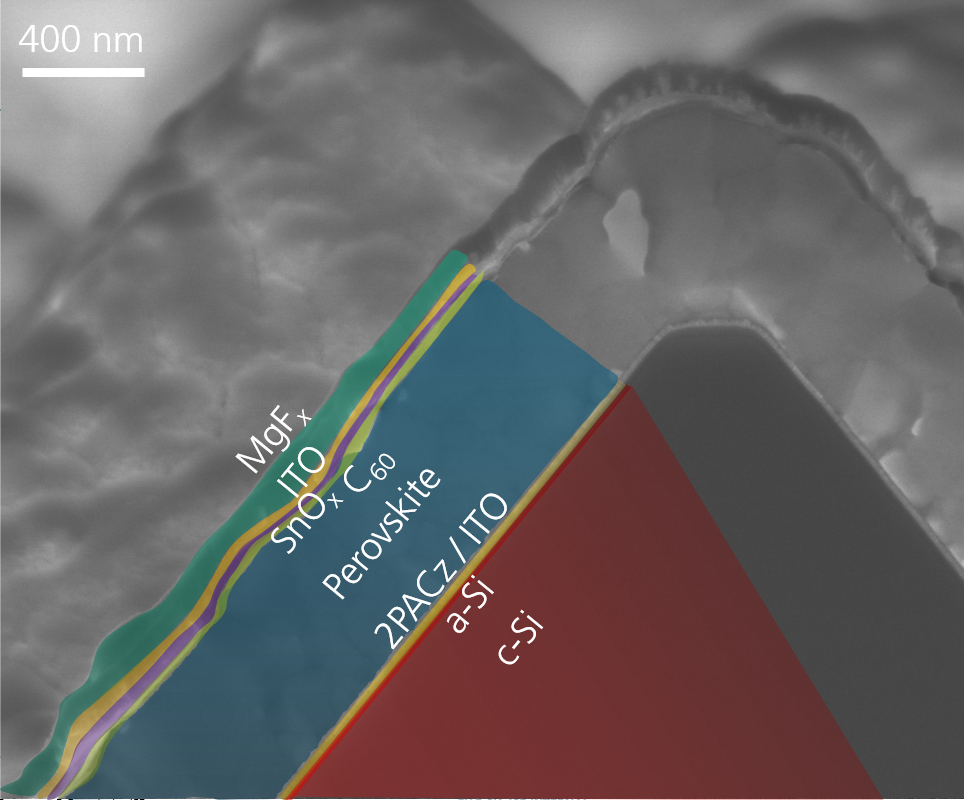 For laboratory cells with an area of one square centimeter, wet chemical spin coating is the most commonly used process. This method is practical for the fabrication of small laboratory formats and allows rapid testing of new cell designs. However, spin coating is not scalable to industrial substrate sizes. Therefore, the Pero-Si-SCALE platform will be focusing on vacuum evaporation methods for applying the perovskite subcell to the silicon subcell as well as for applying the contacts. The objective of the Liverpool project is to develop industrially viable vacuum evaporation processes for the deposition of perovskite materials and contact layers.
Scaling up the perovskite-silicon tandem technology is a main topic of the 3rd tandemPV workshop, which will be held in Chambéry, France on 6-8 June 2023. Two Fraunhofer ISE researchers, Dr. Patricia Schulze and Oussama Er-Raji, will give oral presentations in the session entitled "Process and Upscaling". Oussama Er-Raji will present insights on a hybrid process for the realization of high efficiency perovskite-silicon tandem solar cells. An invited speaker, Dr. Patricia Schulze will give an overview of the current research on perovskite-silicon tandem photovoltaics at Fraunhofer ISE.