News #27
Efficient Mass Production of Fuel Cells
Researchers at the Fraunhofer Institute for Solar Energy Systems ISE are currently optimizing the large-scale production of proton exchange membrane fuel cells (PEMFC). Within the joint project "TiKaBe", innovative catalyst inks for use in different industrial coating processes are being developed. In a second re-search project called "BI-FIT", the focus is on shortening and simplifying the break-in procedure, during which the initial conditioning of fuel cells takes place. The researchers will be presenting current insights into their work at the international expo and conference hy-fcell from September 13-14, 2023 in Stuttgart. At Booth 4D55, the institute will be showing membrane electrode assemblies (MEAs) for heavy-duty applications as well as work on cell compo-nent characterization and lifetime testing.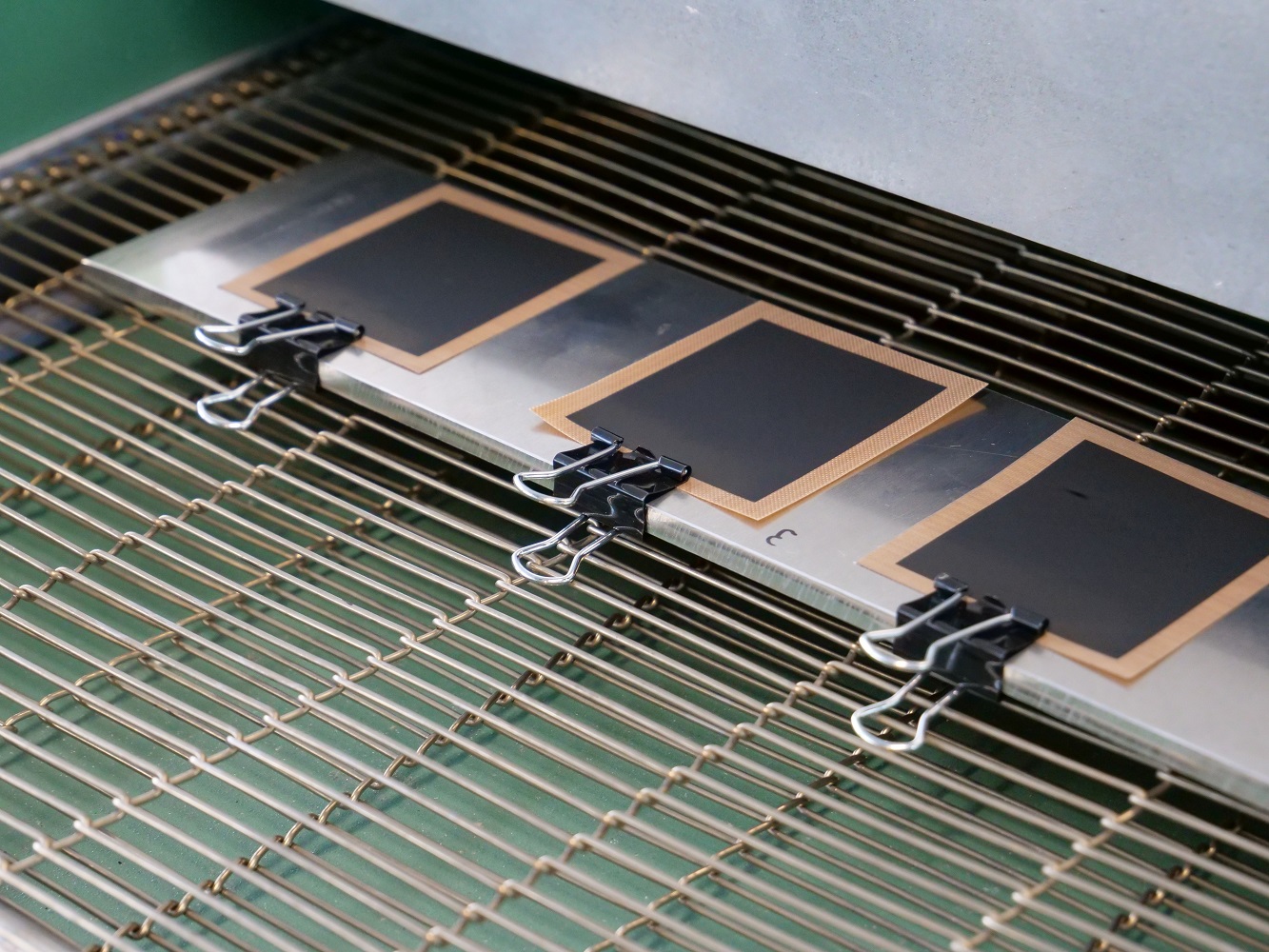 Fuel cells for electric drive applications are expected to soon be in high demand, especially for global heavy-duty transport. The market ramp-up of PEM fuel cell technology requires that innovative concepts for the industrial production of the membrane electrode assembly (MEA) be developed which are resource and cost efficient at the same time. Together with project partners, Fraunhofer ISE is creating the technological basis for the automotive and supplier industry in order to quickly ramp-up production.
Novel catalyst inks for various coating processes
At Fraunhofer ISE, novel catalyst inks for different industrial coating processes and with shortened drying times are being developed in the project "TikaBe" (Ink Development for Fuel Cell Catalyst Coating). "We are developing long lifetime membrane electrode units which have low precious metal contents," explains Ulf Groos, department head of Fuel Cells in the Hydrogen Technologies division. "We are looking at the slot-die coating process, which is predestined for industrial processes because of its very homogeneous and continuous coating capability. In the future, printing processes such as inkjet, engraving and screen printing will also be of interest. They allow for structured layers and thus minimize waste and material losses since printing can be done on a specified catalyst area," Groos added.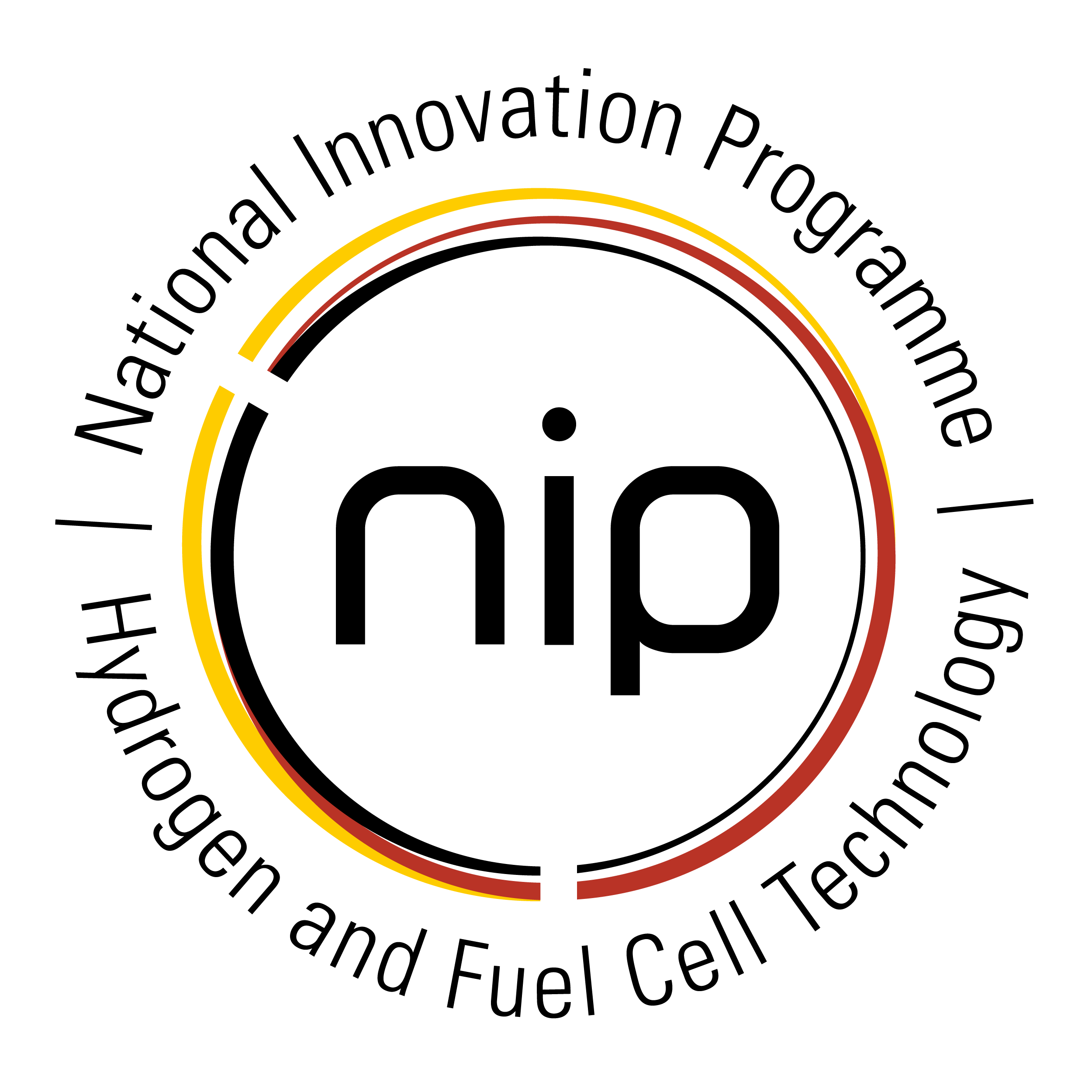 Optimized commissioning of the fuel cell stacks
In the project "BI-FIT" (Break-In for Fuel Cells Initializing and Testing), the researchers from Fraunhofer ISE are gaining a fundamental understanding of the crucial mechanisms involved in the initial conditioning of fuel cells. The break-in procedure is when a newly produced fuel cell stack is operated with electricity for the first time to build up its nominal power and a homogeneous single cell voltage. Due to the long duration of the process, the break-in procedure is still a significant bottleneck and represents a major cost block in fuel cell production. Current break-in methods require between two and eight hours to fully activate a fuel cell stack. In mass production of fuel cell stacks, this accounts for about 5 percent of total manufacturing costs.
The aim of the research project is to shorten and simplify the break-in procedure to a maximum duration of 60 minutes or to one percent of total production costs by means of innovative concepts. To achieve this, the interrelationships between the production of the crucial component membrane electrode unit, stack design and operating conditions during break-in must be considered and optimally coordinated.
The projects "BI-FIT" (Break-In for Fuel Cells Initializing and Testing) and "TiKaBe" (Ink Development for Fuel Cell Catalyst Coating) are funded with a total of 1,015,210 euros and 1,344,738 euros respectively by the German Federal Ministry of Digital and Transport within the framework of the National Innovation Program Hydrogen and Fuel Cell Technology (NIP). The funding guideline is coordinated by the National Organization for Hydrogen and Fuel Cell Research (NOW GmbH) and implemented by Project Management Jülich (PtJ).