Fraunhofer ISE's Planned Spin-Off "PV2plus" Receives Award on World Recycling Day
"Innovative projects and creative ideas for the circular economy and recycling" were distinguished on March 18, 2021 on the occasion of World Recycling Day. The event is held as an initiative of the World Recycling Association and the Bureau of International Recycling (BIR) to highlight the importance of recycling. As part of the event, the Federal Association of the German Waste Management Industry e.V. (BDE), the Federal Association of German Steel Recycling and Disposal Companies e. V. (BDSV) and the Association of German Metal Traders e. V. (VDM) distinguish the most promising circular economy start-ups for their ideas. In the last ten years alone, around 2,400 startups have been founded in the circular economy sector. This year's winners include a spin-off project from Fraunhofer ISE, which was awarded third place for a process already patented in the field of circular economy. The innovation developed at Fraunhofer ISE enables the substitution of silver with copper in the production of silicon heterojunction solar cells.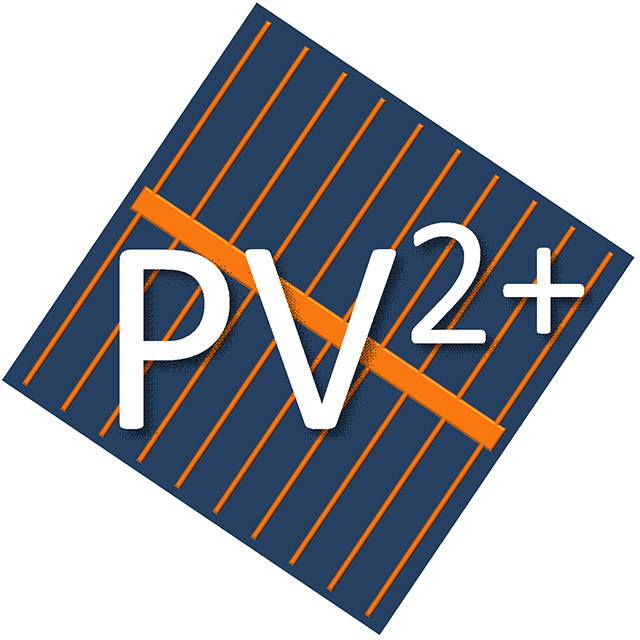 The PV2plus solution is significant for the circular economy because if silver were substituted by copper, the future global demand for solar cell production could be met by the amount of copper recycled in Germany alone. In addition, the PV2plus approach uses an aluminum layer instead of a polymer layer for the masking step in the electroplating process. This enables the masking layer to be fully recycled while maintaining the material quality at the same time.
VDM Managing Director Ralf Schmitz justified the third-place award for PV2plus by saying: "Products made of metals can be recycled particularly well. That's why we think it's superb that PV2plus has found a way to incorporate materials such as aluminum and copper as recyclable substitutes in such a complex product. This helps the circular economy and the energy transition."
PV2plus is currently funded by the Fraunhofer Venture Program AHEAD, a program for the foundation of high-tech startups. The technological approach is one of numerous activities on circular economy topics carried out by the researchers at Fraunhofer ISE in the field of photovoltaics. Resource efficiency and sustainability are among the main arguments for supporting the expansion of local photovoltaic production in Europe. (For more information, see the Fraunhofer ISE White Paper "Sustainable PV Manufacturing in Europe - An Initiative for a 10GW GreenFab.")