Novel High Efficiency Solar Cells from Fraunhofer ISE under the Finalists of the GreenTec Awards 2018 in the Category Energy
Researchers from Fraunhofer ISE announced a record efficiency of 31.3 percent for their silicon-based multi-junction solar cell last year. With this record, they entered the competition for the GreenTec Award 2018 and have now successfully reached the final round.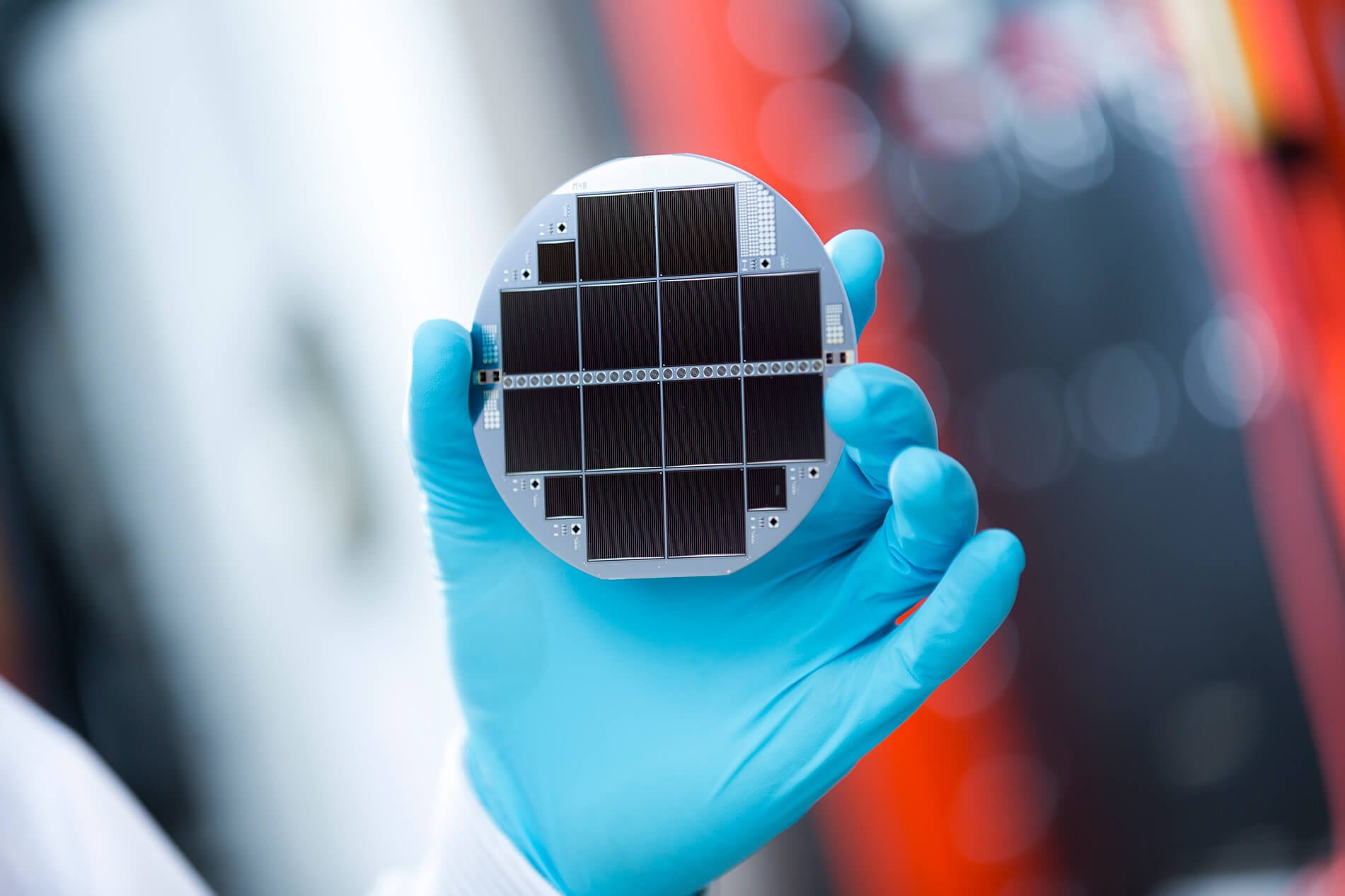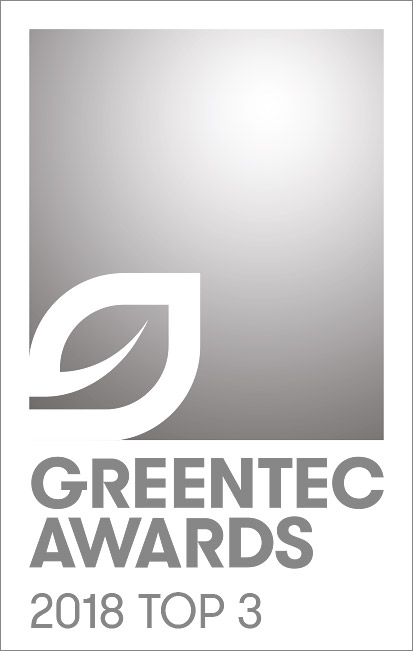 Today silicon solar cells dominate the global photovoltaic market with a share of about 90 percent. Research and industry are working on new technological advances to approach the theoretical maximum efficiency of silicon material. At the same time they are forging new technological paths to develop a new generation of solar cells that are even more efficient.
With a fully integrated multi-junction solar cell made of III-V and silicon semiconductor materials, the photovoltaic researchers at the Fraunhofer Institute for Solar Energy Systems ISE in Freiburg reached a record value of 31.3 percent. This means that the solar cell converts 31.3 percent of the incident sunlight into useful electricity. This value exceeds the theoretical limit of silicon, the market leader in solar cell materials, demonstrating that developments are still moving forwards in the photovoltaic branch. From the outside, the record solar cell cannot be distinguished from a conventional solar cell that is integrated in a typical PV module.
This solar cell technology convinced the jury and was selected to be among the finalists in the competition for the category "Energy" of the renowned GreenTec Awards 2018. "We are very pleased to reach this phase and thank the jury and the participants of the online voting for this nomination, which we see as a recognition of German photovoltaic research," says Dr. Frank Dimroth, Department Head of III-V Epitaxy and Solar Cells at Fraunhofer ISE. The Institute Director Dr. Andreas Bett explains: "Photovoltaics is a main pillar of a sustainable energy system, and the global market is rapidly rising with no end in sight. We are convinced that higher solar cell efficiencies contribute markedly to resource efficiency and facilitate a faster penetration of solar energy in the power supply."
The work on the development of III-V/Si tandem solar cells at Fraunhofer ISE was supported by the European Union in the projects HISTORIC and NanoTandem as well as with funding from the Federal Ministry for Economic Affairs and Energy in the PoTaSi project.