Design Software for Optimizing PV modules Renewed
The SmartCalc.Module software created by the Fraunhofer Institute for Solar Energy Systems ISE has been thoroughly renewed. A successor to SmartCalc.CTM, the novel software enables photovoltaic module manufacturers to minimize losses and optimize the module.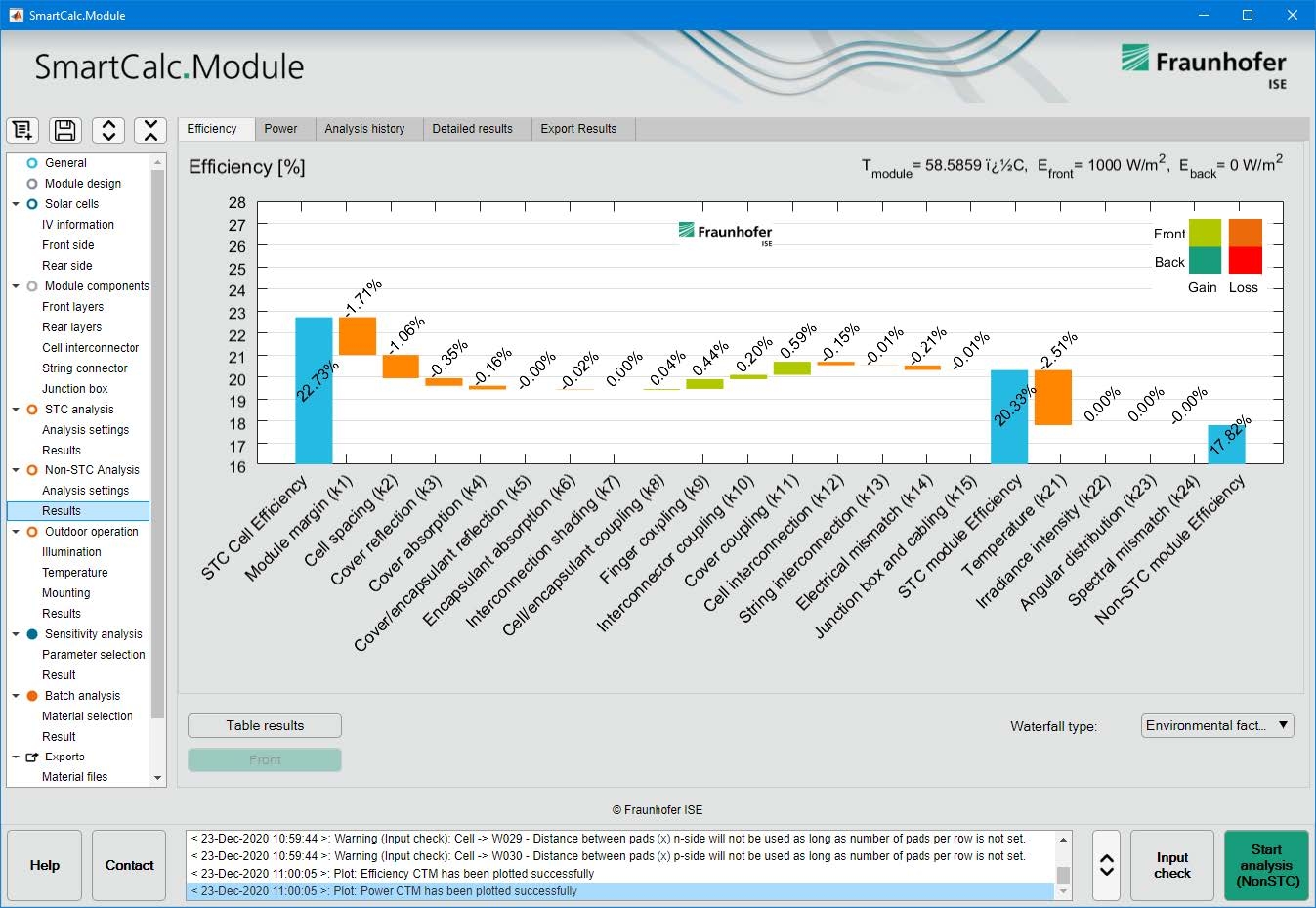 "With Smart.Calc.Module we have created a accessible simulation tool by implementing a user-friendly interface on top of our physical technical models. We use this tool often ourselves to solve research questions," explains Max Mittag, project manager at Fraunhofer ISE.
The new software version also contains functional enhancements: The module frame is now a module component, the simulation of realistic operating conditions has been extended and even the newest module designs with overlapping cells can be calculated. Multiple physical-technical models have been expanded, revised and supplemented in the new version.
SmartCalc.Module has a new user interface that makes it easier for users to enter or import all of the PV module parameters. In addition, the input parameters have been adapted to be more closely aligned to the practice. The modular structure of the new user interface enables improvements to be implemented more quickly in the future; for example, new functions can now be added in rapid succession. With the introduction of the new software, its predecessor SmartCalc.CTM becomes free of charge.