Recycling Industrial Wastewater: Fraunhofer ISE Participates in Joint Project HighCon
To secure water availability on an economic and ecological level, the importance of reusing community and industrial wastewater and process fluids is becoming more and more evident. The cooperative project "Treatment of Concentrates from Wastewater Recycling Processes," or HighCon for short, aims to develop innovative, multi-step selective processes that allow the generated concentrates to be almost fully reused.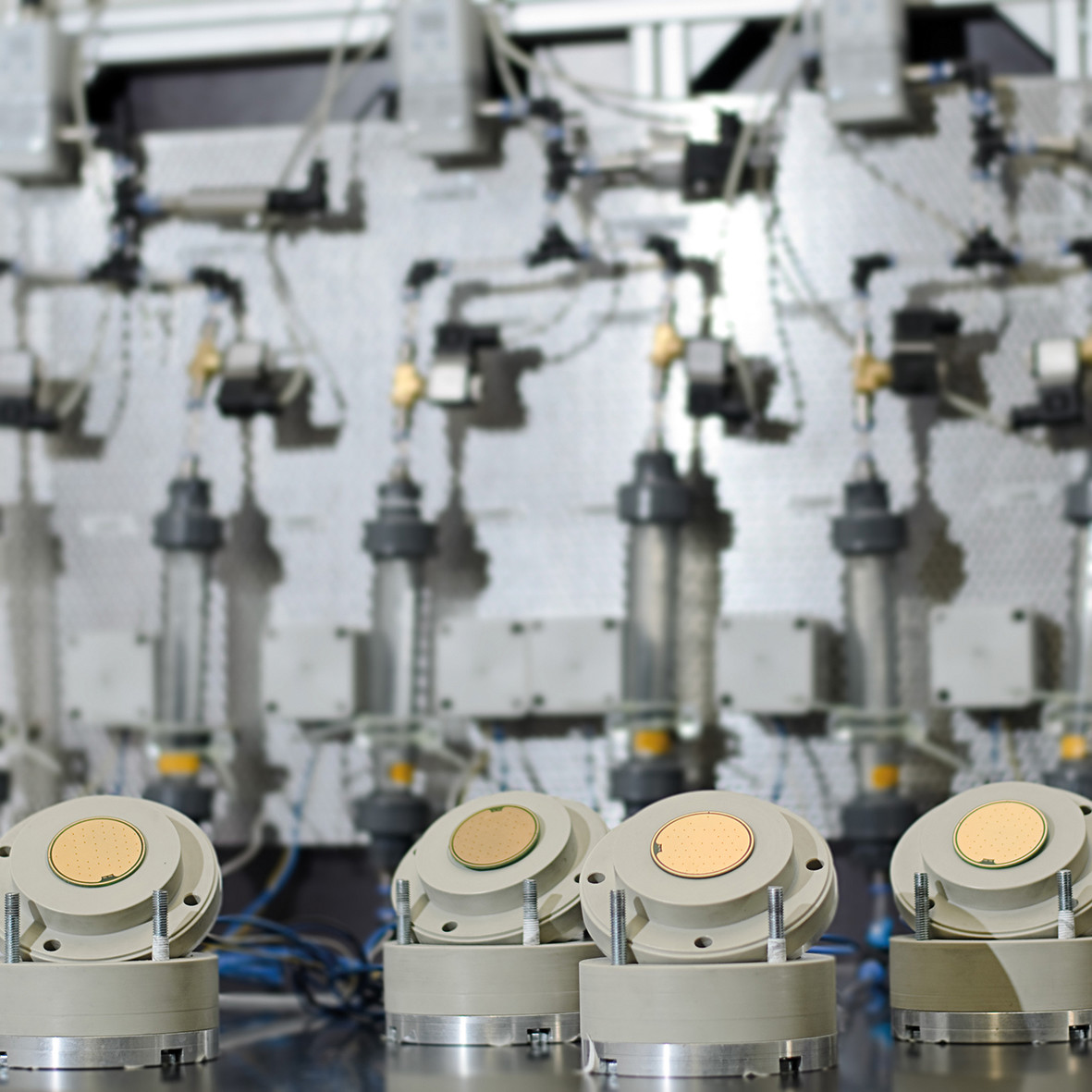 The HighCon project, funded by the German Federal Ministry of Education and Research BMBF, will address innovative technologies such as membrane distillation, selective low temperature distillation-crystallization and monoselective electrodialysis. These water treatment technologies will be further developed and adapted for specific applications, based on the requirements of selected industrial sectors. Through wastewater reuse, valuable substances shall be recycled and the waste water flow that requires treatment shall be reduced to a minimum. Industrial wastewater is a large problem worldwide. The wastewater concentrate contains salts, persistent organic compounds, heavy metals and other harmful substances which can be released into the environment.
Researchers from the Group of Water Purification and Separation at Fraunhofer ISE are contributing their many years of expertise to the joint project HighCon. Up to now, both membrane distillation and electrodialysis have been developed at Fraunhofer ISE for applications such as solar-driven desalination of seawater and brackish water. In the HighCon project, these technologies can now be used to recycle valuable substances and treat concentrates in industrial wastewater.

More Information on the Project
The Project Management Agency Karlsruhe (PTKA) supervises the project and the Environmental Process Engineering Division of the Technische Universität (TU) Berlin is in charge of the coordination.