Young Fraunhofer ISE Researcher Selected for the Forbes 30 Under 30 Europe List 2016 – Johannes Mayer honored for start-up project Blue Inductive
Each year Forbes magazine chooses 600 young stars in the USA for its 30 Under 30 list. In 2016 for the first time, Forbes has now compiled a list for Europe, selecting 300 young elite for 10 different categories. Johannes Nikolaus Mayer, scientist at the Fraunhofer Institute for Solar Energy Systems ISE, was selected as young entrepreneur in the category "industry" for his start-up company Blue Inductive.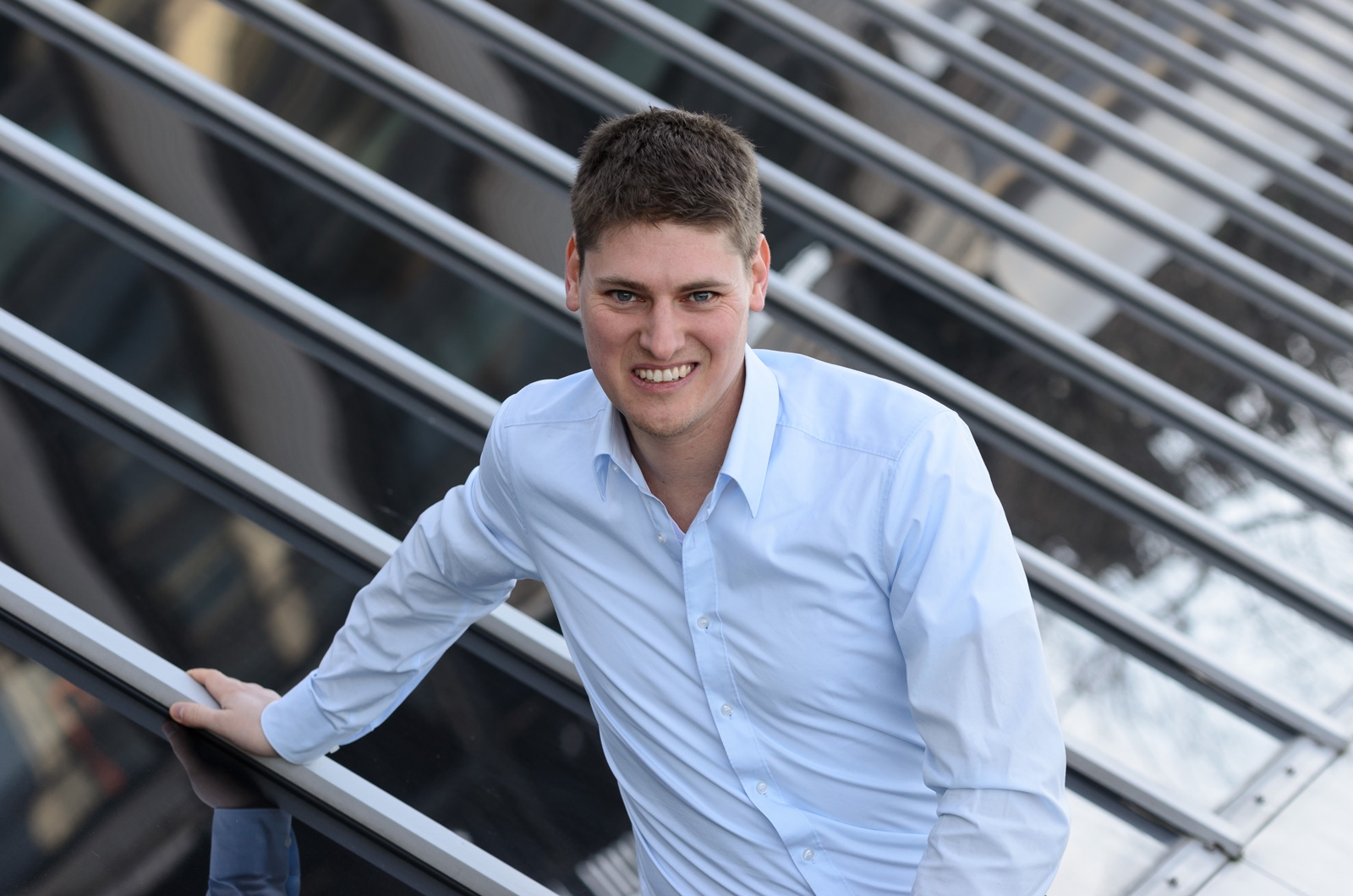 For over 30 years, Fraunhofer ISE has been developing highly efficient power electronics. In view of the looming energy transformation, applications for efficient devices are extending well beyond the field of photovoltaics. For example, in the area of electric mobility Fraunhofer ISE is developing highly efficient systems for inductively charging electric vehicles. Johannes Mayer is co-founder of the start-up Blue Inductive which is set up to transfer such research developments into concrete products, such as robots for industrial use or automated guided vehicle systems (AGV).
In inductive charging, the wireless energy transfer to the vehicle's battery is carried out by means of an electromagnetic field between two coils: one mobile coil is installed in the vehicle floor and a second, stationary coil is integrated into the street or parking place. A cable connecting the charging station and the electric vehicle is no longer necessary with this system. The charging time becomes appreciably reduced. Developed at Fraunhofer ISE, this technology transfers power highly efficiently with a typical distance of 15 cm between the transmit and receive coil.