Join the SOLAR-TRAIN Project: Application for Marie Sklodowska-Curie PhD Fellowships is open until December 11th!
Fraunhofer ISE and 7 European partners recently started a new Marie Sklodowska-Curie project in the field of photovoltaic module life time forecast and evaluation. The objective is to develop novel, validated models for the service life time and energy prediction of PV modules and systems.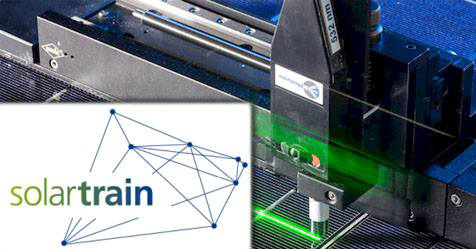 The SOLAR-TRAIN project will also qualify selected PhD students in the field of PV durability as part of a highly innovative, multi-disciplinary project meeting industry requirements. SOLAR-TRAIN invites applications for 14 PhD fellowships. The successful candidates will be hosted at leading European research centres and companies starting in March 2017. The deadline for applications is 11th December 2016. More information can be found on the SOLAR-TRAIN project website: https://solar-train.eu/
The project is funded as part of the Marie Sklodowska-Curie Actions (MSCA) Innovative Training Networks (ITN).