Germany's Electricity Export Surplus Brings Record Revenue of over Two Billion Euros
For net electricity exports in 2015, Germany achieved a record foreign trade surplus of 2.07 billion euros, well exceeding Germany's former record of 1.94 billion euros reached in 2013. A detailed data analysis showed that the average market price realized by Germany for electricity exports was on the same level as for its electricity imports in 2015. "The common argument that Germany is selling its surplus electricity to foreign countries at dumping prices cannot be confirmed according to these numbers," sums up Prof. Bruno Burger at Fraunhofer ISE, who evaluates the data from the German Federal Statistical Office on a continual basis.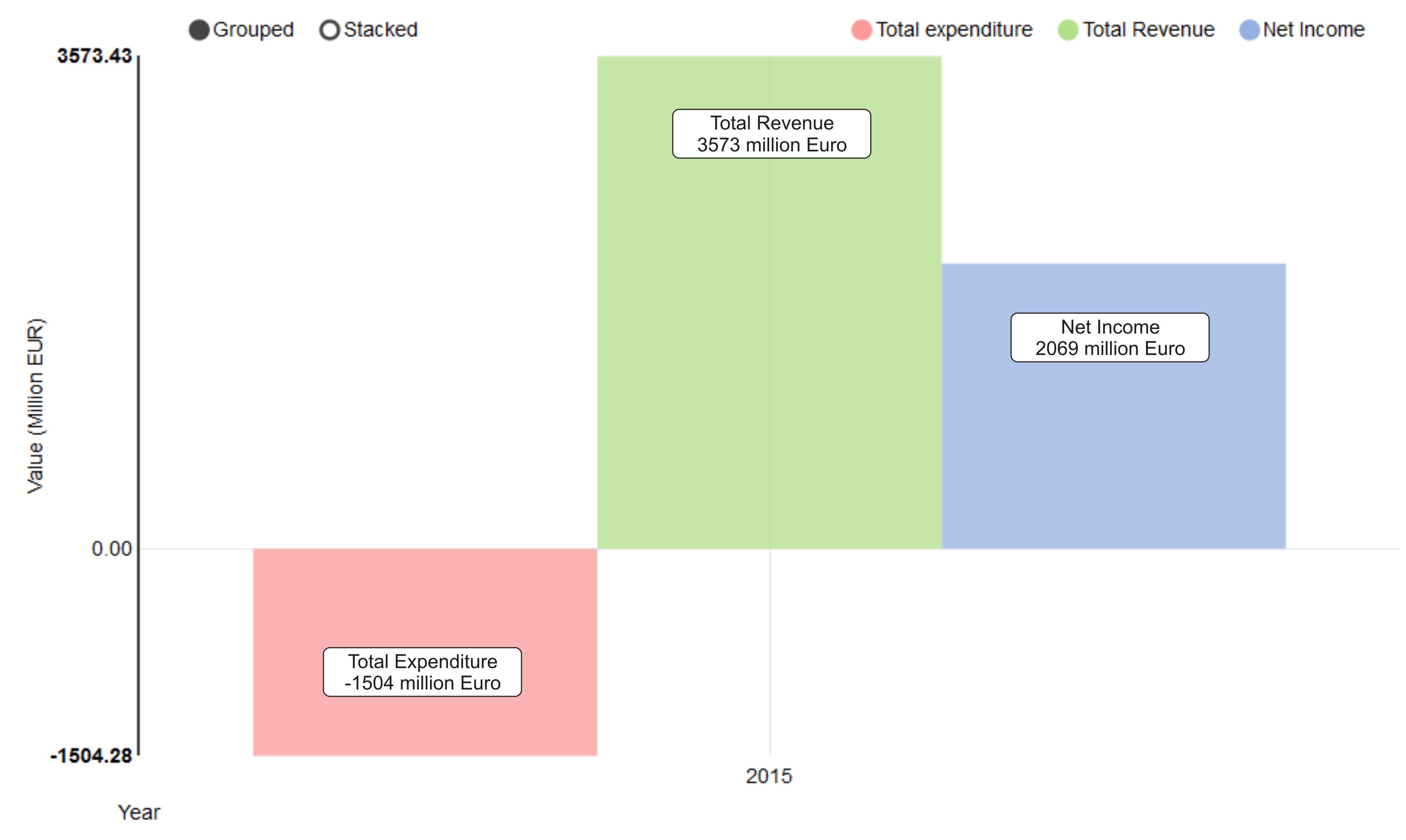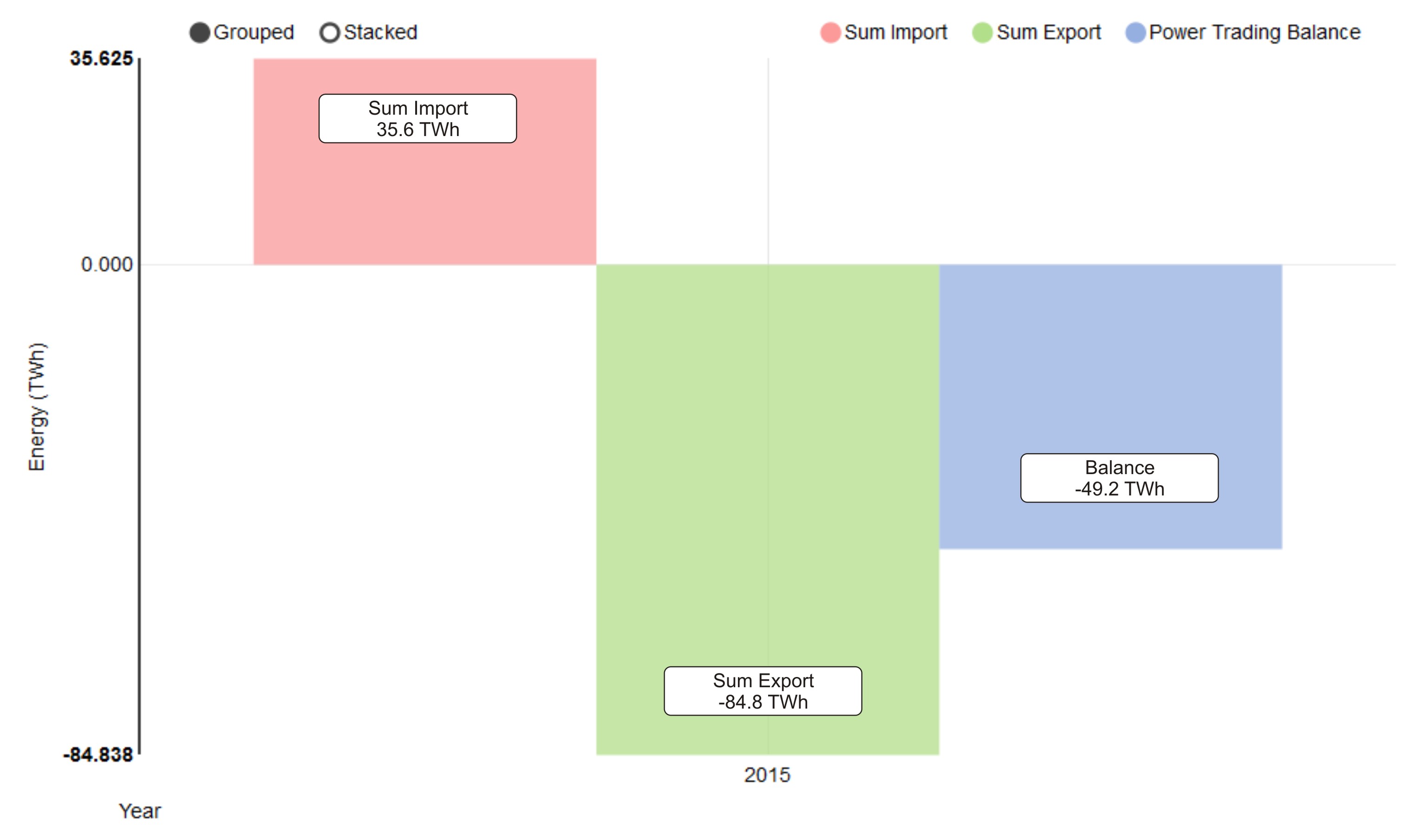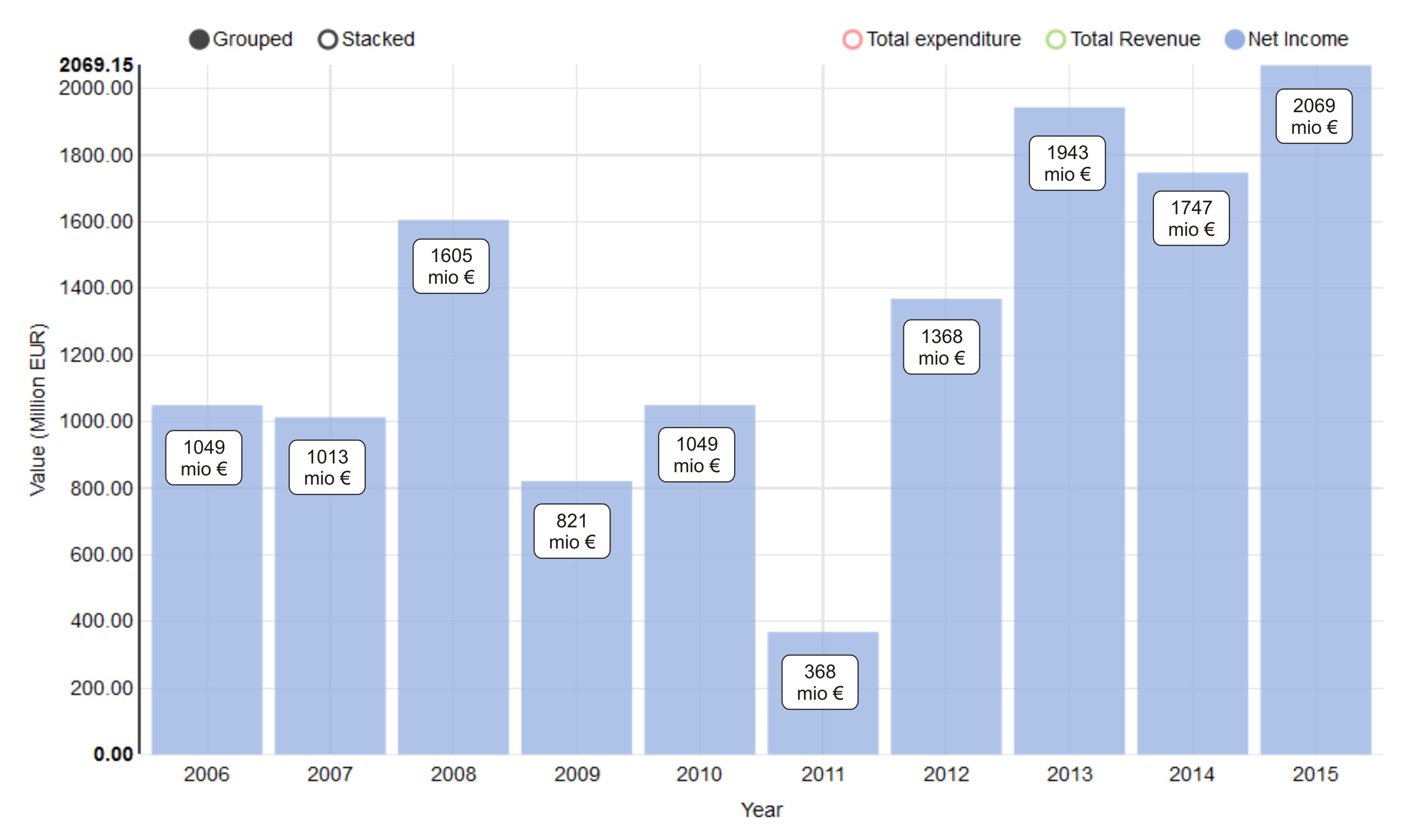 On the website www.energy-charts.de, scientists at the Fraunhofer Institute for Solar Energy Systems ISE graphically display the German foreign trade data for electricity. The data show that Germany has generated over 13 billion euros in revenue from electricity exports over the last ten years. In 2015, Germany's electricity export surplus amounted to 50 terawatt hours, also a new record. During 8074 of 8760 total hours in the year, or 92 percent of the time, electricity exports exceeded imports. On average, the amount of power exported was 5.7 GW, which corresponds to about four nuclear power plants. Germany exported the most electricity to the Netherlands, who sent some of it on to Belgium and Great Britain. Second in line was Switzerland, who sent nearly all of the electricity from Germany directly on to Italy. Most of Germany's electricity imports came from France. Here Germany acted, for the most part, as a transit country, passing the electricity on to other countries.
Against the backdrop of Germany's gradual withdrawal from nuclear power, the trend of increasing electricity exports persists since the amount of energy generated from renewables continues to increase at a fast pace. "As a result of increased power production from renewable energy sources, we were able to reduce our dependency on electricity from environmentally harmful lignite-fired plants faster. Even this year the first lignite-fired power plants are to be put out of service," explains Burger. The largest increase in renewable energy production stems mostly from wind power. Production from onshore wind increased by ca. 20 TWh and offshore by ca. 7 TWh respectively. At the same time, however, the growth in new PV capacity sharply decreased in 2015. PV installments reached only half of the expansion corridor defined by the German Federal government. "Urgent action is needed, not least because solar and wind optimally complement each other when installed capacity is at a 1:1 ratio. Currently the growth of PV capacity is about 4 GW, or 10 percent below wind," says Bruno Burger. Simulations for Germany show that both storage demand and annual fluctuations in power production are lowest if the installed capacity of solar and wind are equivalent.