Dr. Werner Platzer Appointed Honorary Professor at the University of Freiburg
Dr. Werner Platzer, division director of Solar Thermal and Optics at Fraunhofer ISE, was newly appointed honorary professor in the Faculty of Environment and Natural Resources at the University of Freiburg. The certificate of appointment was presented to him on March 1, 2016 by Prof. Dr. Gunther Neuhaus, the prorector of research at the university. Platzer received the honorary professorship based on his many years as lecturer and his support in developing and forming the Master Program of Renewable Energy Management in the department.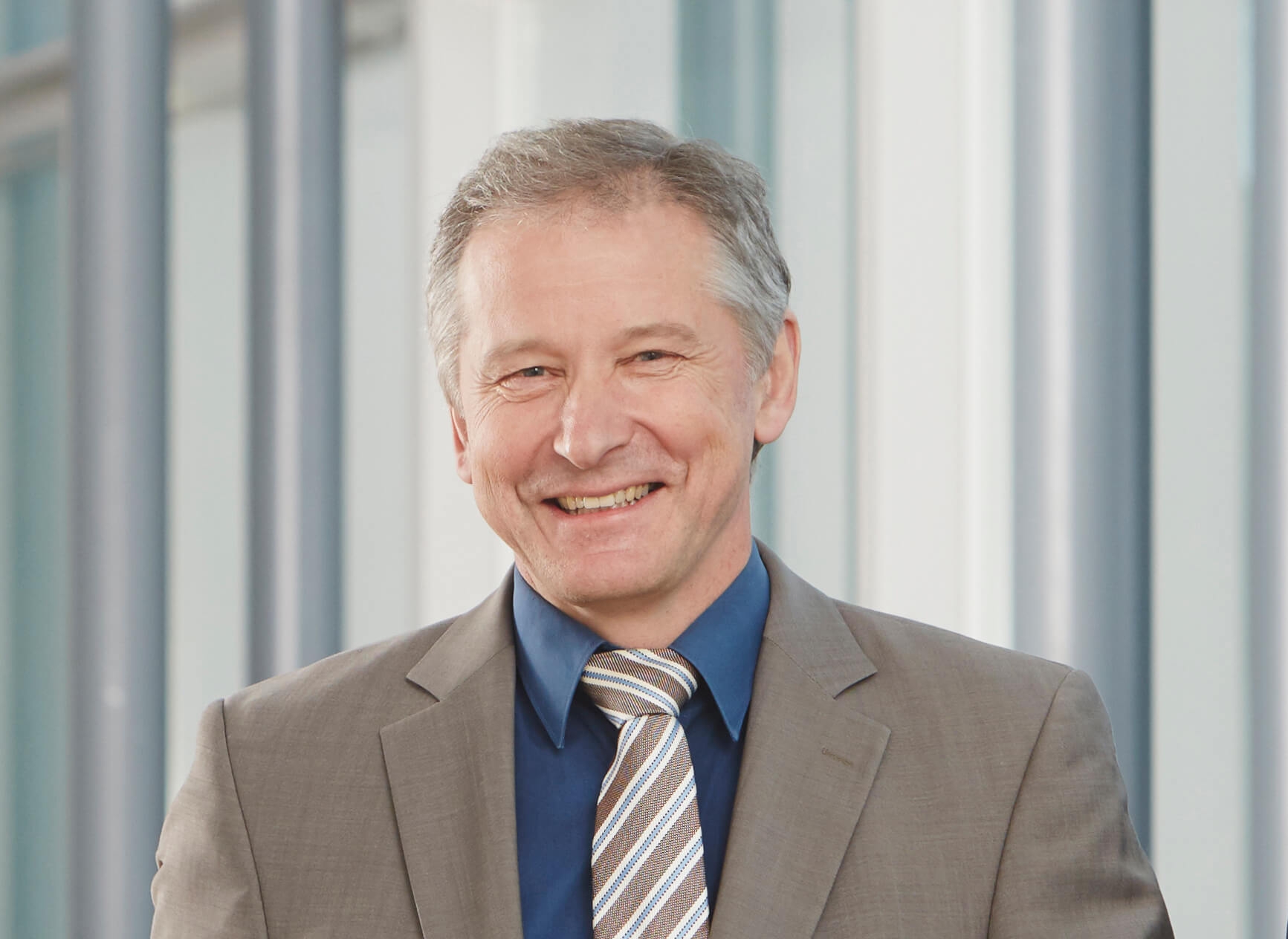 As a member of the Environment and Natural Resources faculty, he will continue to lecture on solar thermal energy in both introductory and advanced master degree course levels. As of April 1, 2016, Platzer will be in Chile over the next two years directing the newly founded Fraunhofer Chile Research Center for Solar Energy Technologies (FCR-CSET) during the start-up phase. As director he will continue to advance the cooperation between Fraunhofer ISE and Chile. The knowledge and experiences he gathers in Chile will flow into his teaching activities at the University of Freiburg in a special course on the use and deployment of solar thermal energy in developing and threshold countries located in sun-rich regions.

Prof. Dr. Werner Platzer studied physics at the Ludwig Maximilian University in Munich. He received his doctorate from the University of Freiburg on the topic "Solare Transmission und Wärmetransportmechanismen bei Transparenten Wärmedämmmaterialien" (Solar Transmission and Heat Transport Mechanisms for Transparent Insulation). In 1981, Platzer began working at the Fraunhofer ISE in Freiburg. Since 2011, he heads the division of Solar Thermal and Optics at Fraunhofer ISE.