Press Release #21
Fraunhofer ISE Leads in Precision Tests for PV Modules – Measurement Accuracy in the "CalLab PV Modules" Now at a Record 1.6 Percent
The calibration laboratory of the Fraunhofer Institute for Solar Energy Systems ISE has optimized its precision measurements even further. After performing comprehensive analyses, "CalLab PV Modules" was able to improve its measurement precision of PV module performance tests to 1.6 percent. A round robin event carried out among the internationally leading calibration laboratories (NREL in USA, AIST in Japan and JRC in Italy) confirmed the exceptional reproducibility of the measurements. Thus, Fraunhofer ISE once again strengthens its technological lead in the precision of electrical performance measurements of PV modules.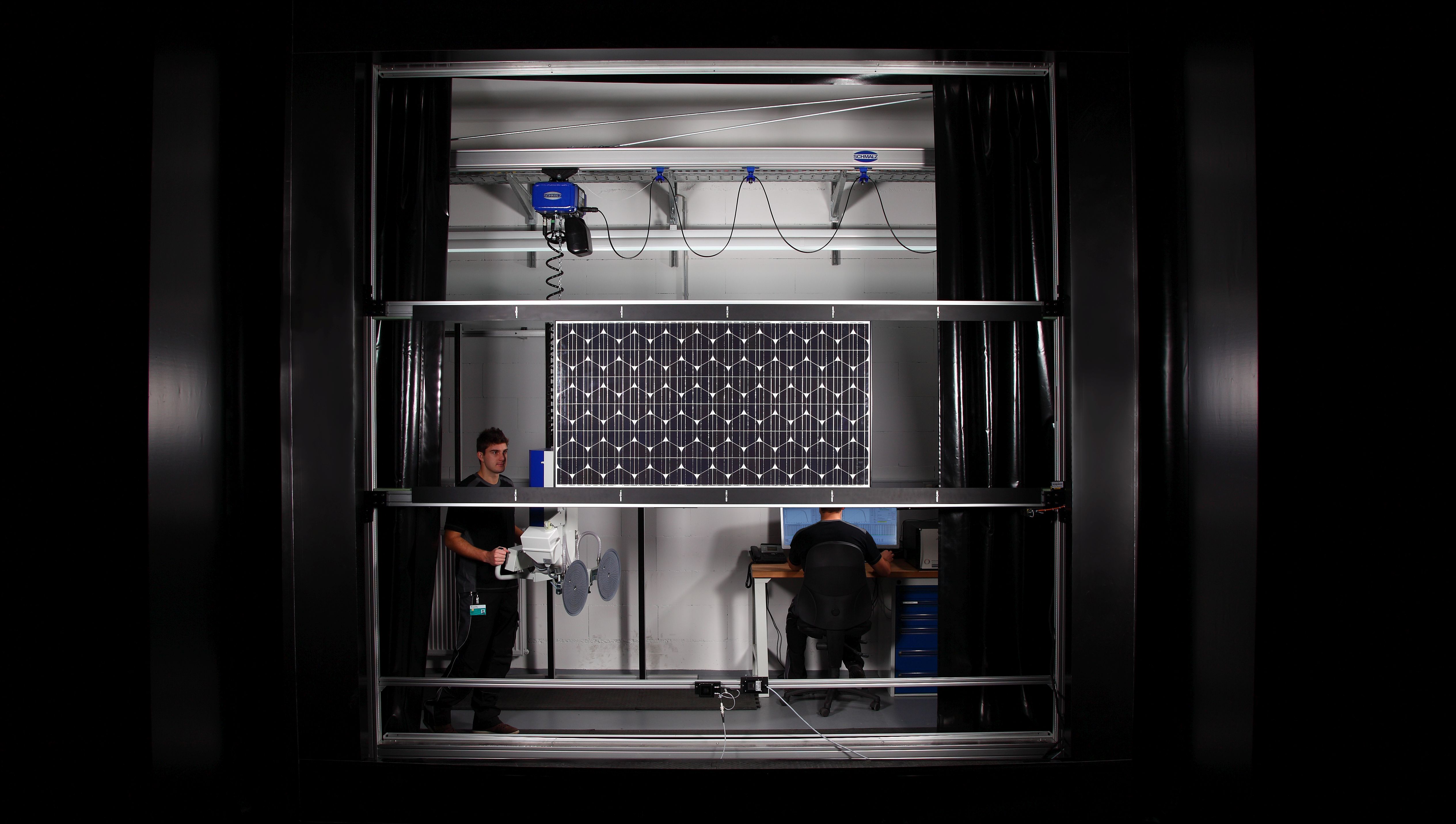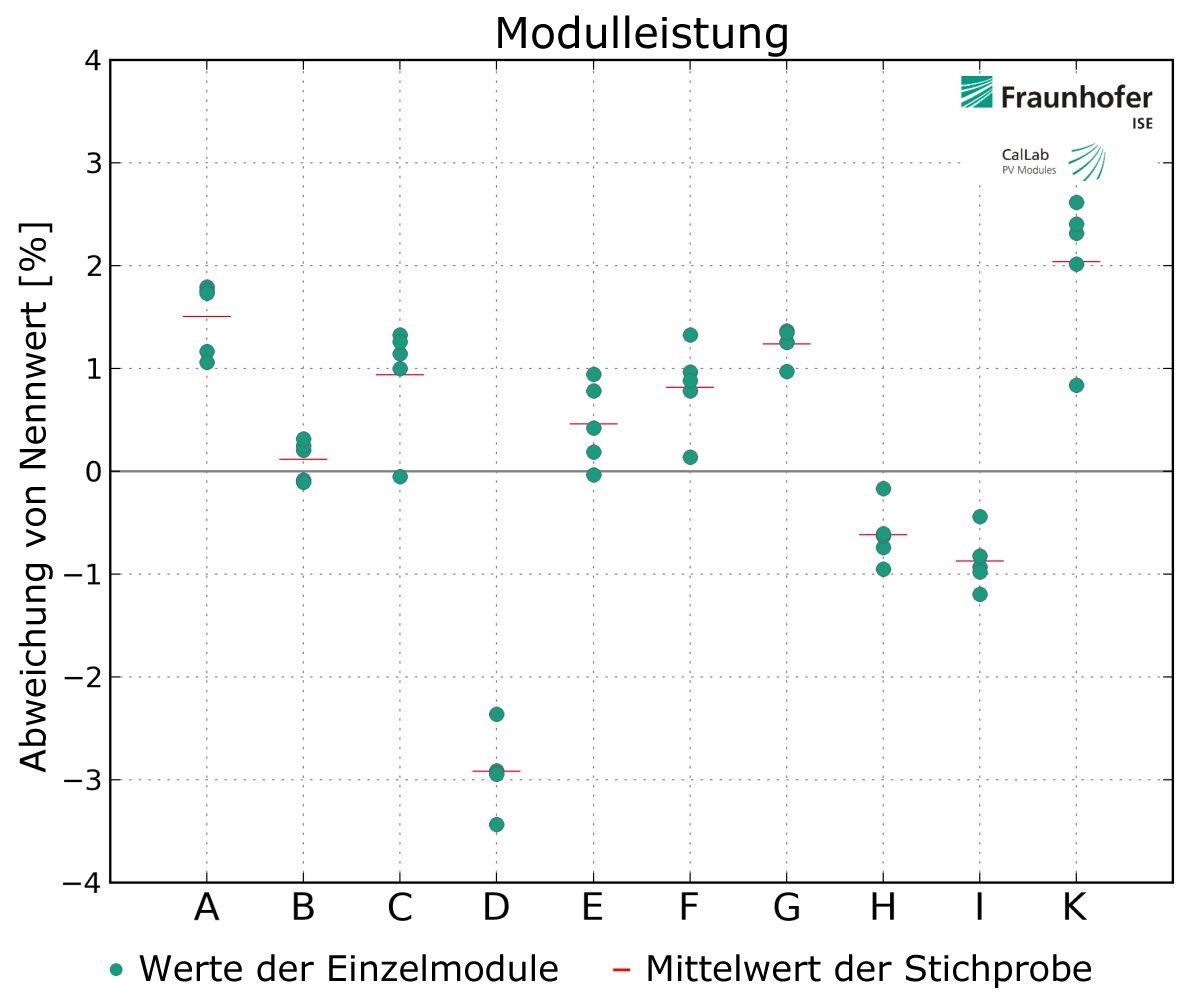 Due to the improved performance measurements, "CalLab PV Modules" at Fraunhofer ISE can now provide even more reliable results for the evaluation of PV module quality. "The low measurement uncertainty in our PV module test procedures increases the confidence in our measurement results. This equally benefits module manufacturers, project developers, banks and investors," says Dr. Harry Wirth, division director of "Photovoltaic Modules, Systems and Reliability." For example, a reference module with low measurement uncertainty has a positive effect on the measurement accuracy of the module manufacturer. This, in turn, strengthens the purchaser's confidence in the information provided on module label and specification sheet. For international clients, who use module measurements for the quality assurance of PV power plants, the improved measurement precision also has advantages. Banks and investors profit from precise measurements since they improve the chances of achieving a secure return.
In power plant projects, the measurement uncertainty of the given test lab is often used as a pass/fail criteria for the module power. Frank Neuberger from "CalLab PV Modules" explains the advantages of optimized precision measurements from an economic perspective: "Many laboratories are still working with 2.5 % measurement precision. For a large 50 MWp power plant, the difference of using a higher measurement precision of 1.6 % can quickly lead to a savings of several hundred thousand euros." Clients that commission certification tests, long-term and degradation analyses at Fraunhofer ISE profit from the improved measurement precision. In certification tests for products, a higher precision reduces the risk of an unfounded rejection of a tested module type and in aging tests, degradation can be detected earlier.