Research Project on the Industrial Production of 3-D Photovoltaic Modules Launches
In order to integrate photovoltaic (PV) modules onto contoured surfaces such as car roofs or architecturally challenging buildings, curved modules are often necessary. In addition, these applications often have limited space for PV, so that highly efficient modules are recommended. The cooperative research project "3D PV Modules with Contour for Integrated Photovoltaics," funded by the German Federal Ministry for Economic Affairs and Energy, addresses these requirements. The four project partners Robert Bürkle GmbH, the Fraunhofer Institute for Solar Energy Systems ISE, Netzsch-Gerätebau GmbH and Saint-Gobain Research Germany are working together with the aim to simplify the industrial production of PV modules with 3D contours. Within the project, they are constructing a 3D laminator and developing new methods to measure the performance and detect the defects of curved modules.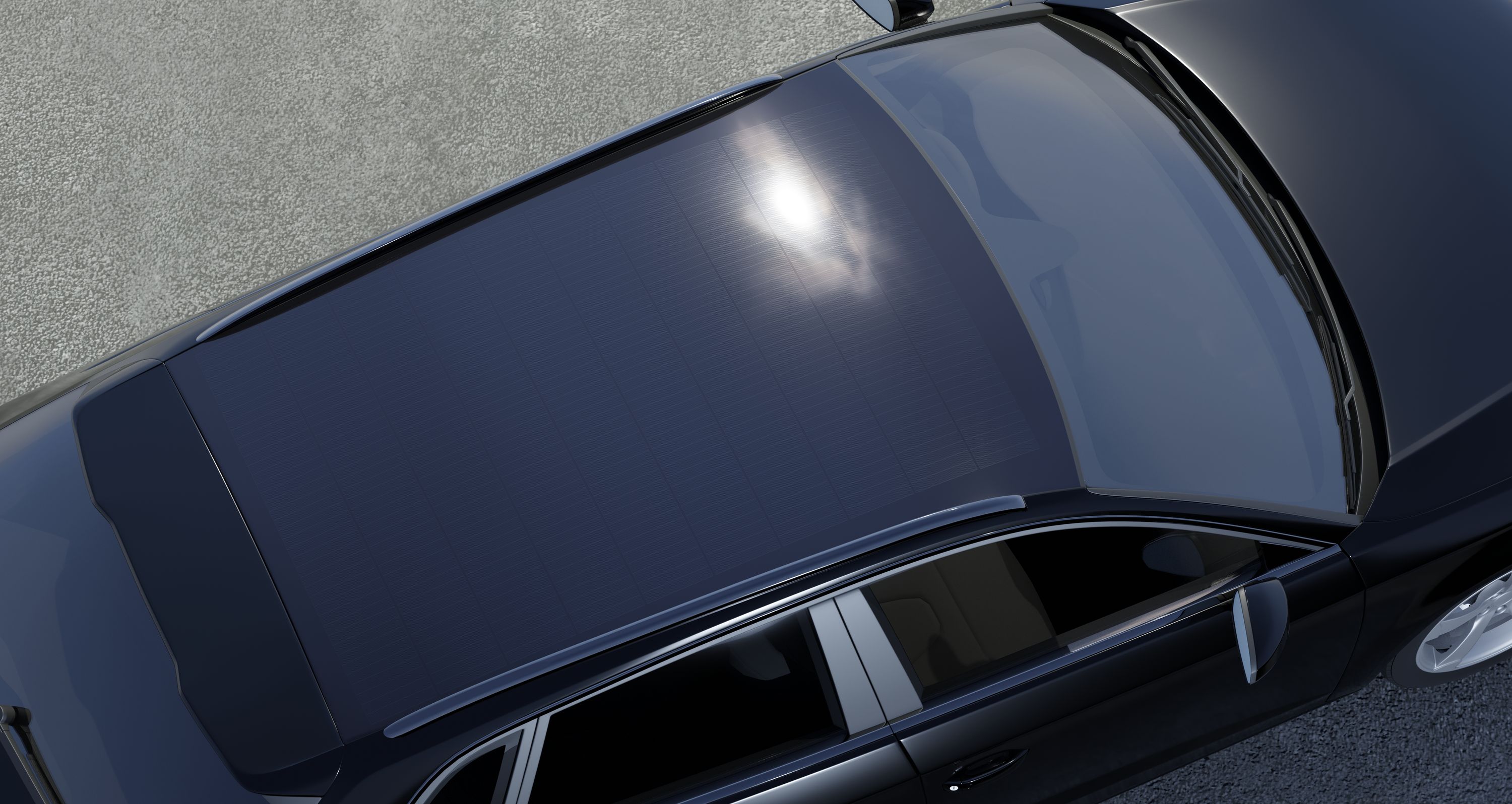 For curved PV modules, the demands of the manufacturing process, particularly on the laminator, increase, since the added height of the module introduces another dimension. Therefore, conventional lamination methods currently used in the PV industry such as plate-plate lamination or plate-membrane lamination cannot be implemented. Robert Bürkle GmbH and Fraunhofer ISE are jointly developing an industrial laminator for 3D PV modules that will be suitable for the production of modules with a wide range of contours. "Our goal is to further develop 3D lamination and corresponding processes in such a way that curved modules can also be produced cost-effectively in large quantities in the future," says Christoph Kutter, project head at Fraunhofer ISE, on the project aim. Saint-Gobain Research Germany contributes to the project by comparing the newly developed lamination process with the autoclave process.
To generate as much electricity as possible on the limited space available on a car roof or other integrated application, the 3D PV modules must be as efficient as possible. Here, a so-called shingle interconnection of solar cells is a promising approach for a high-efficiency module. In the shingle technology, conductive adhesives are used to interconnect the individual solar cells. Netzsch-Gerätebau GmbH is developing measurement equipment for characterizing the conductivity of the adhesives. In order to more precisely determine the performance and long-term stability, Fraunhofer ISE is developing a unique measurement method for characterizing the output power of curved shingle modules. In addition, together with the company Denkweit GmbH, they are further developing the magnetic field imaging technique for the measurement of curved modules. This imaging method enables defects in PV modules to be detected by analyzing their electromagnetic fields.