Medium-Sized Companies Sought by DABESI Project for Electrical Storage Optimization
Electrical storage systems are key components in a decentralized energy supply and thus key to the energy transition. However up to now, storage systems have rarely been installed in medium-sized companies, which are the heart of the German economy. Putting these together, the objective of the DABESI project (Data-driven Design and Operational Management of Decentralized Electric Storage Systems in Medium-Sized Manufacturing Companies) is to economically optimize electricity consumption in these companies by installing storage systems. To carry this out, the five project partners under the leadership of Ernst Knoll Feinmechanik GmbH are now looking for industrial, commercial and agricultural companies to act as best practice partners in the DABESI project.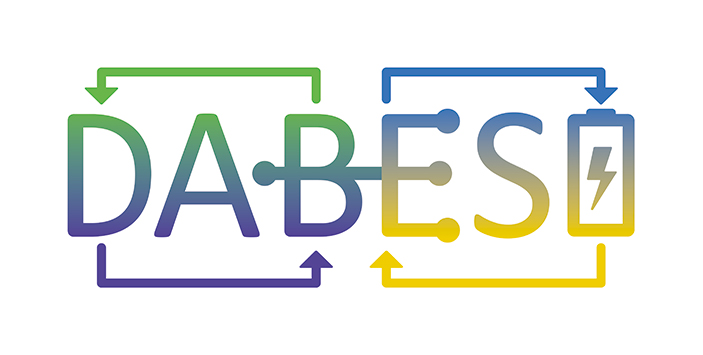 A cost-effective power supply and efficient resource use are essential for medium-sized manufacturing companies to remain internationally competitive. However, the high complexity and uniqueness of the different production processes often require extensive analysis. This makes it challenging to identify and realize the optimization potential in this segment.
The DABESI project aims to economically optimize the use of storage, taking into account both the company-specific load profiles and the existing framework conditions.
To this end, the project partners (Fraunhofer Institute for Solar Energy Systems ISE, Solandeo GmbH, EDF Distributed Solutions GmbH and the Bundesverband Energiespeicher e.V.) contribute their expertise under the leadership of the project head Ernst Knoll Feinmechanik GmbH.
The project partners are pursuing five intermediate goals which build on each other:
Analyse the high-resolution load data from industrial companies to identify storage system potential and systematic inefficiencies
Develop a generic model for the optimal selection and dimensioning of storage systems according to the economic and company framework conditions
Design operational control approaches in combination with the development of versatile and possibly predictive or self-learning control algorithms for storage facilities.

Develop a system architecture that allows free scaling options, different technological combinations and interchanges for storage systems.

Test storage systems in selected industrial companies.

Practical Investigation of Measurement Data and Storage Models
Firstly, the relevant use cases in medium-sized companies are identified and prioritized in workshops and expert interviews. A primary focus here is the combination potential of different storage technologies. Established use cases such as peak load management or self-consumption optimization will be taken into account, as well as applications that have received less attention to date (black start capability, emergency power supply).
To evaluate the operational management of the applications, interesting cases will be identified and then extensive measurement data will be collected.
In the following steps, the project partners will develop algorithms for the automatic selection, dimensioning and operational management of storage systems for different applications. In parallel, a flexibly deployable modular hybrid energy storage system with appropriate interfaces for the control algorithm will be developed as a prototype. This novel hybrid storage prototype shall combine the respective advantages of lithium and redox flow storage technologies in order to meet the complex requirements of new use cases as far as possible. Finally, the prototype and the control algorithms will be extensively tested both in the Digital Grid Lab at Fraunhofer ISE and in a field test.
Interested medium-sized companies who are interested in participating in this project can find more information here.
The project is funded by the German Federal Ministry for Economic Affairs and Energy by resolution of the German Federal Parliament (joint project 01210470/1- DABESI).