Fraunhofer ISE Compares PV Inverters with Multi-MPPT and Single-MPPT
On behalf of KACO new energy GmbH, a team from the Fraunhofer Institute for Solar Energy Systems ISE investigated under what conditions an inverter with multiple independent DC inputs (multi-maximum power point tracker, Multi-MPPT) is worthwhile. The yield differences between the device types were determined with simulations for different solar system configurations, shading scenarios and locations. In the comparative study, multi-MPPT inverters showed small additional yields depending on the application, but these are reduced by the additional internal conversion stage.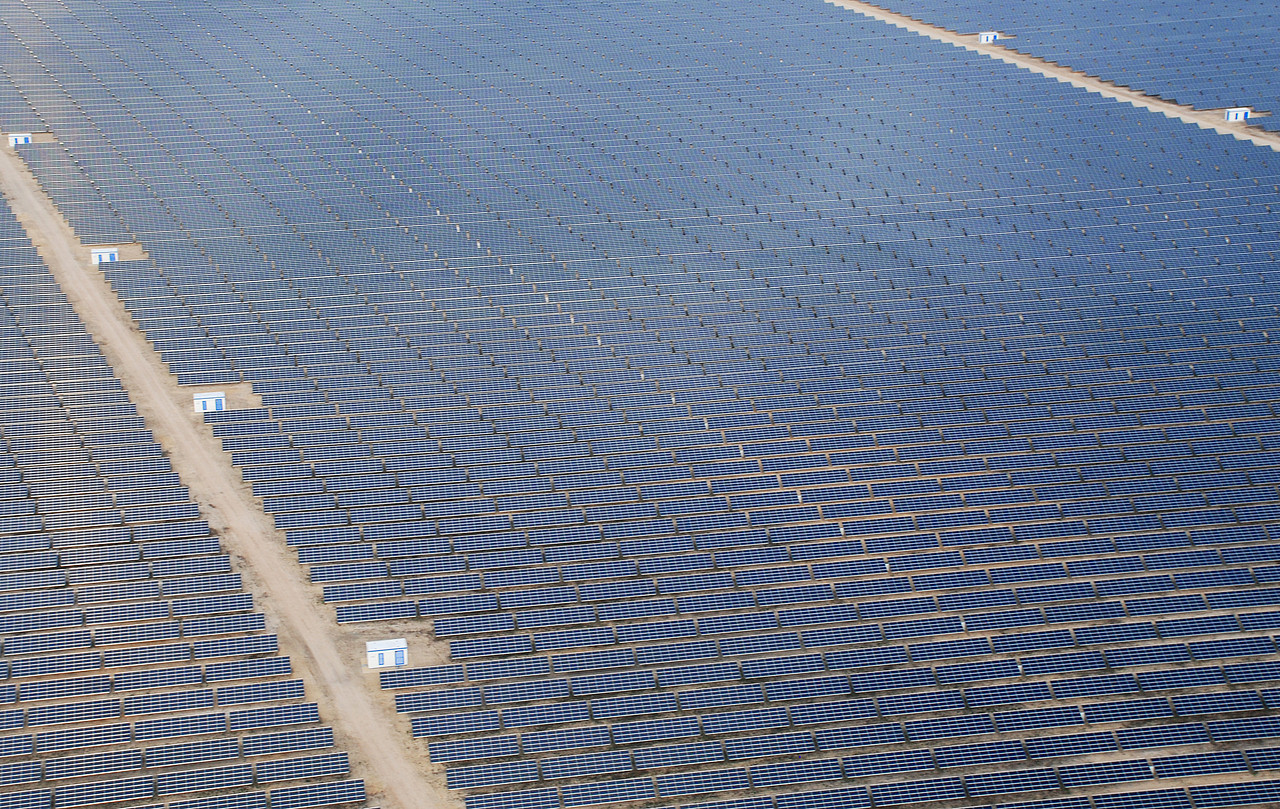 For the study, synthetic MPPT models were generated based on real inverter parameters, which had the same efficiencies and other performance parameters as the single MPPT inverters. For the comparison, two solar system configurations were used: a rooftop system with 60 kVA inverters and a ground-mounted array with165 kVA inverters. Crystalline silicon modules with 410 Wp and PV generators with different configurations, orientations and installation angles were considered. Two locations were compared: Arkona in northeastern Germany with a temperate climate and Abu Dhabi with hot climatic conditions. The PVsyst® software was used for the yield simulations.
To assess the impact of an asymmetric system design, the team ran yield simulations for the rooftop system with different generator configurations, varying the length of the strings connected in parallel. In the worst case, this resulted in a mismatch loss of 1.05 percent per year for a single MPPT. To consider another framework condition that occurs in the practice, various representative shading scenarios (tree in front of roof system, neighboring module tables/tracker systems for ground-mounted systems, various distances) were considered. The multi-MPPT showed a more favorable annual yield difference, which varied from 0.3 (ground-mounted) to 1 percent (roof) per year.
In comparison to single-MPPT inverter, multi-MPPT inverter require an additional internal conversion stage. In general, it can be assumed that this conversion stage in multi-MPPT inverter is reducing the inverter efficiency compared to a single-MPPT inverter which requires one conversion stage. "Contrary to the current market trend towards multi-MPPT inverters, only a minimal potential additional yield on the DC side could be demonstrated simulatively under the investigated boundary conditions for homogeneous utility-scale PV systems with crystalline Si modules. However, since multi-MPPT inverters typically have lower efficiency than single-MPPT inverters, no additional yield is expected on the AC side," Andreas Hensel, Team Leader Power Electronics for Medium Voltage at Fraunhofer ISE and main author of the study, summarizes the results.
On November 30, from 15: 00 to 16:00, the project team will explain the results of the study in the pv magazine webinar »Lohnen sich Wechselrichter mit mehreren Maximum-Power-Point-Trackern in Großanlagen?« (in German)